"Why do you need another company?" This is something my friends asked when I decided to start ZeroDebt.com "Are you not making enough money?" "Do you have too much free time?"
It might sound cheesy but I am an entrepreneur, inside and out. And when a good idea comes to me, why let it go? But, to be honest, as an entrepreneur, I get ideas daily. I write them down in my apple notes. Then I come back to them and think about some of them. Some ideas stop making sense sooner. And then there are some that stick around and only get more and more prevalent in my mind until they can no longer be ignored.
The idea for this project/startup outlived and eclipsed all other ideas. I was researching and thinking about this for over 1.5 years now, and I can no longer deny the fact that this idea was worth my time and investments.
ZeroDebt.com – Your gateway to Zero Debt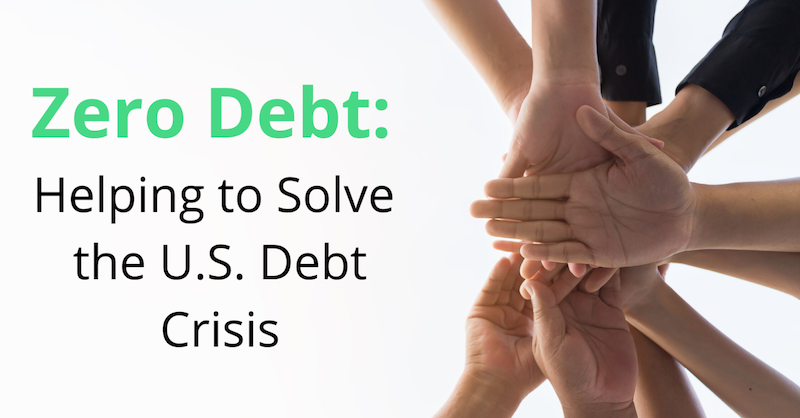 I have some blogging experience, but not much. In the past ten years, I've written approximately 30 articles in two languages. Even after more than a few posts under my belt, I still have never spent so much time thinking about what I was going to write until this one.
And no, it's not your normal writer's block.
For many reasons, I take this blog more seriously than what I've done in the past. Plus, at this point, my experience tells me to do more research than I've done before.
I have started many companies—some on my own, more with co-founders—and I've invested in more than ten in the past couple of years.
ZeroDebt is a new company. You can call it a startup. The name is kind of revealing of its mission: To help Americans solve their debt situations and build their futures.

Total consumer debt totaled $3.898 trillion in 2018, a 7.6% increase from last year. The average consumer debt per capita is approximately $11,880 (total consumer debt/total U.S. population as of July 4, 2018).
This is definitely a massive problem to solve. $11,880 per person, including children.
How will ZeroDebt help solve the United States debt crisis?
At this time, the thought of solving the debt crisis sounds almost over-the-top ridiculous. But that's exactly what we're here to change and why we're starting to blog today.
Let me be clear that this is as much about the journey as it is about the answer.
Right now, we are just starting the development, and before anything else, I decided to start this blog. In this blog, my team and I are going to share everything that's going on. What we are working on, the idea, and eventually the solution. We are going to try our best to be transparent and share everything we are going through.

If this resonates with you – subscribe to our weekly newsletter.
If you know someone who might be interested – please send them a link.
Follow ZeroDebt on Twitter, Facebook and Instagram where we are going to post the most recent content from the blog along with unique content you won't find here OR anywhere else.
Thank you!
P.S. Stay tuned to the blog, because in the near future I'm going to share my personal story about my debt, bankruptcy, and depression I went through during the housing crisis. I worked my way out of it and believe deep down that, with the right mentality and ability to learn, anyone else can too.
You can find my articles at TheNextWeb, Bloom.io, Medium, VC.ru, and StartupLabs